Dedicated to inspire and guide.
With deep experience and a wealth of talent, the EDGE team is known as much for our collaborative relationships as our collective success. And under the management of Diamond Custom Homes, we bring the same level of integrity, passion and quality you've come to expect from Diamond.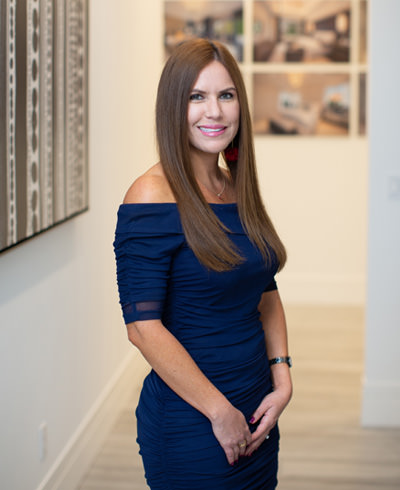 Karen Velasco-Carter
Lead Designer
As Lead Designer Karen Velasco-Carter plays a vital role in the EDGE process. Bringing the client's ideas to life by coordinating architectural and interior design plans for new construction and permitting of plans for remodels. With a bachelor's degree in architecture and previous experience as an architectural designer for two prominent design studios, Karen has 15 years of industry experience. She is also an AIA associate and a certified general contractor. She spends her free time with family, traveling, playing tennis and dancing.
David Cureton
Cabinet Designer
David Cureton's work has been a fixture of luxury residences throughout the United States for three decades. An unrivaled talent at both hand drawn and computer-aided CAD design, this expert cabinet designer specializes in enhancing his technical drawings with creative and unusual details and optimizing solutions for unique living spaces. Since his beginnings at The Art Institute of Atlanta in Fashion Illustration, David's work has appeared in many homes as well as major publications including House Beautiful, Veranda and Better Homes and Gardens. Adriene Ged
Interior Designer
With a bachelor's degree in interior design from Georgia Southern, Adriene has worked with notable home builders in Florida. Her projects include both renovations and award-winning custom homes. Knowing how a client lives helps her balance individual aesthetics with functionality. Her lifestyle approach to design results in layered, textured spaces that feel unique, sophisticated and welcoming. Outside of work, she can be found relaxing by the lake or watching her children's sporting events.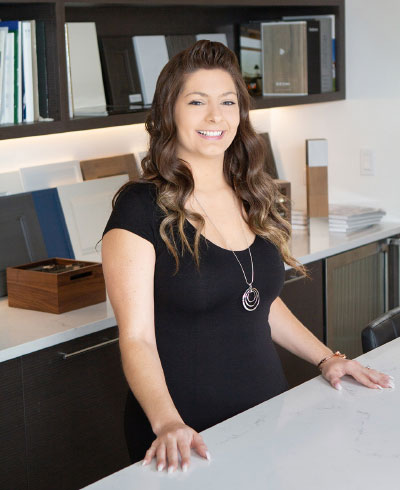 Nikole Richards
Design Assistant
Organized, detail-oriented and exceptional at multi-tasking under pressure, Nikole Richards is the design assistant of dreams. With nearly 12 years of construction and interior design experience, she excels at coordinating projects, ordering and tracking materials as well as managing accounts payable and receivable. She also maintains client and vendor relations all while keeping her eyes on the latest design trends.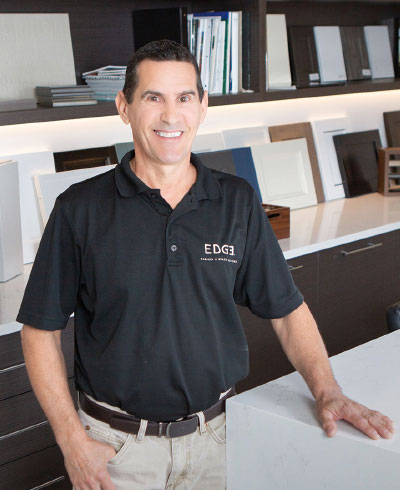 Steve Chagdes
Project Manager
For the past 35 years, Steve Chagdes has honed his skills as a cabinet maker, installer, shop manager and project manager. That experience makes him an invaluable member of the EDGE team in his daily roles of supervising field deliveries and installs, maintaining quality control, reviewing plans, scheduling work, and anything else project managing requires. When he's not perfecting projects, Steve enjoys the company of his two children, three grandchildren and boat cruises. Greg Morris
Sales Associate
Greg joined EDGE because of the quality of our work and our trustworthy reputation. He's got 30 years of sales and ten years of industry experience under his belt. As the former president of a cabinetry company, Greg also rolled up his sleeves to design and remodel kitchens and bathrooms putting his degree in CADD to good use. At EDGE, he meets with builders and interior designers to form relationships. Greg also generates qualified project leads. Outside of work, he enjoys golf, beach volleyball and spending time with his two children.