EDGE Interiors is Florida's leading interior design firm, with offices in Naples and Sarasota, Florida. With our passion for design and a commitment to excellence, we are dedicated to making your interior design dreams a reality.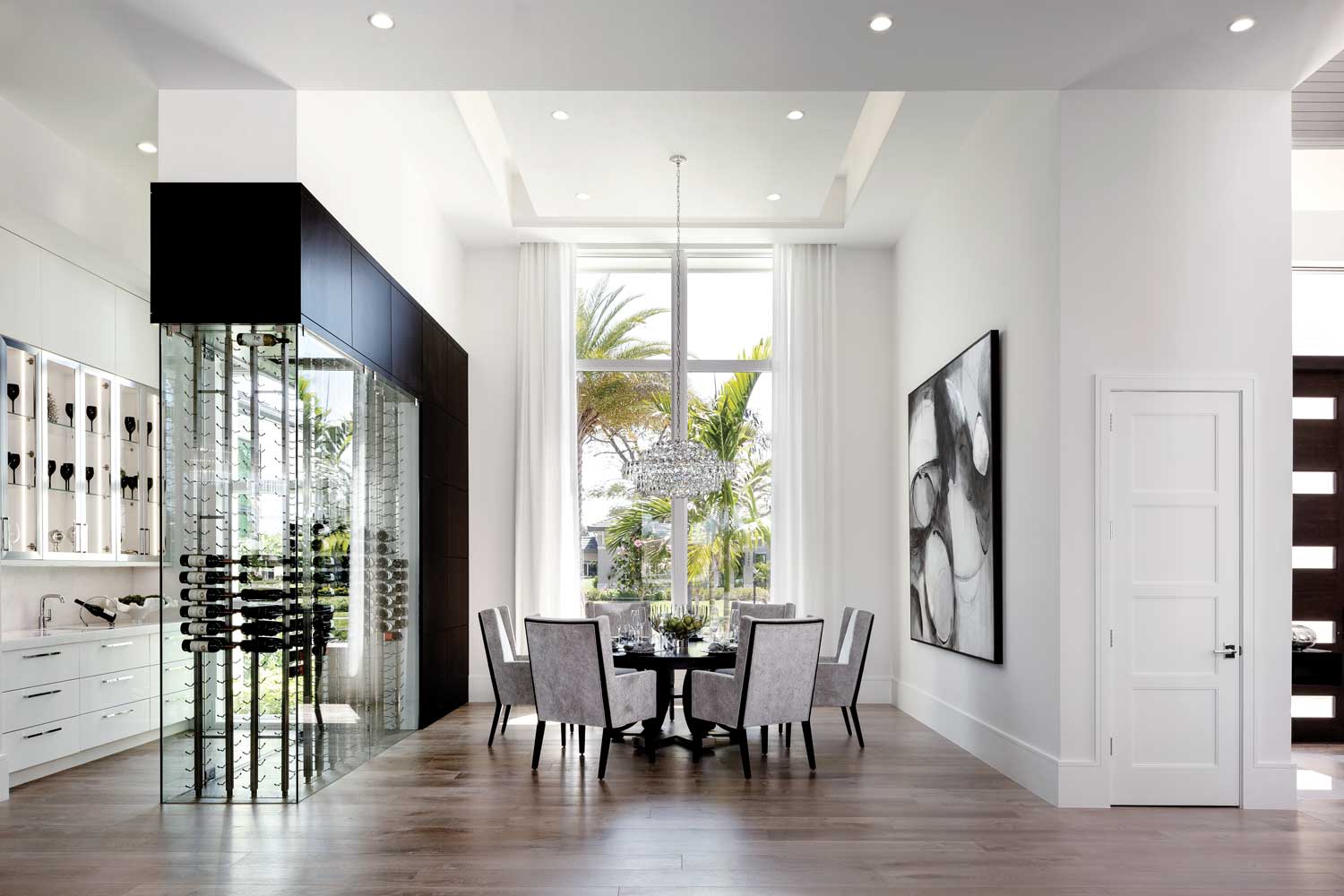 As experts in the field of interior design, we understand the importance of creating spaces that reflect your personality, style, and functionality needs. Whether you're planning to revamp your home, office, or any other space, we have the expertise, creativity, and experience to deliver exceptional results. Here's how we can turn your vision into reality:
Personalized Consultation: At EDGE Interiors, we believe that every project begins with a strong foundation. Our experienced design professionals will start by sitting down with you to understand your specific needs, preferences, and aspirations. We'll take the time to get to know you and your space, enabling us to create a design that perfectly aligns with your vision.
Innovative Design Solutions: Once we have a deep understanding of your requirements, our team will craft a customized design plan that combines creativity, functionality, and aesthetic appeal. We pay attention to every detail, from color schemes and furniture selection to lighting and spatial layout. Our goal is to bring your unique vision to life, making your space truly yours.
Quality Materials and Furnishings: We believe that the success of any interior design project lies in the quality of materials and furnishings used. EDGE Interiors partners with the finest suppliers to ensure that every aspect of your design is crafted with premium materials, from luxurious fabrics to exquisite finishes, guaranteeing a stunning and long-lasting result.
Expert Project Management: Managing an interior design project can be a complex task. Our experienced project management team will take care of all the details, from procurement and installation to overseeing the entire process. You can trust us to deliver a seamless experience that meets deadlines and stays within your budget.
Unparalleled Customer Satisfaction: Our commitment to excellence doesn't stop once the project is complete. At EDGE Interiors, we take immense pride in our work and always strive to exceed your expectations. We consider our clients' satisfaction as our greatest achievement, and we are here to support you even after the project is finished.
With offices in both Naples and Sarasota, Florida, we have the advantage of being well-versed in the unique design styles and preferences of the region. Whether you're seeking a coastal-inspired look, a contemporary urban vibe, or a classic and timeless aesthetic, our designers can bring your ideas to life in a way that perfectly complements the local atmosphere.
EDGE Interiors is your trusted partner for interior design services in Florida. We're passionate about creating exceptional spaces that enhance your quality of life and leave a lasting impression. Let us be your creative force, turning your dreams into reality, one design at a time.
If you're ready to embark on an interior design journey that is as unique as you are, get in touch with EDGE Interiors today. Our team is excited to collaborate with you to design a space that not only meets your needs but also exceeds your expectations. Contact us today.